You are ready to purchase Costa Rica real estate and you want to take the property off the market. You can do so by depositing the earnest money. Where do you deposit that money? You will probably be looking for an escrow agent.
Does it work the same as it does back home?
In another article about the use of escrow services when buying Costa Rica real estate, I pointed out the several options of using escrow in Costa Rica (or trust account).
Some real estate agents in Costa Rica have a different opinion about what should happen with the earnest money. But I'll leave it to you, the buyer to take the right decisions.
These articles are only meant as a guideline for the buyers and sellers alike, in a country where there are no defined rules and licensed real estate is not obligatory.
What are your options when you have to choose your escrow agent?
Escrow agent – real estate attorney
Most attorneys and notary public in Costa Rica do all kinds of law and few specialize in real estate. Of course, they will all tell you they can close your real estate purchase. It's like a heart surgeon also doing skin replacement. My suggestion is to find an attorney who specializes in Costa Rica real estate and one who speaks English unless you speak Spanish well. Your AE real estate agent will be able to give you a list of attorneys to choose from.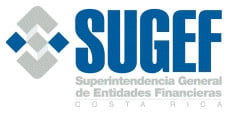 Many real estate attorneys in today's market try to stay away from keeping an escrow account for their buyers and sellers. "SUGEF", the organization in charge of controlling the financial sector of the country, wants "those" who keep an escrow account, to file a lot of paperwork and go through a lot of red tapes. With "those" I mean, real estate attorneys, real estate agencies, title companies, and Costarican banks and financial institutions.
These controls are mainly in place because of money laundering. Real estate agents and real estate attorney don't want to be held responsible where your funds came from. So you will need to show a nice a clean paper trail where your money came from, which no doubt you will be able to do with no efforts. It is just a matter of knowing who you are and where you got the money to pay for the property.
Escrow agent – Title Companies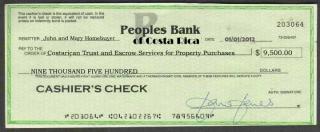 Every time I work with a title company, it's a bummer. For some reason, title companies in Costa Rica don't understand that the client is king. And they have even less respect for the real estate agent involved, the one who brings the client. At least that is my experience.
Last time I had to deal with a title company in Costa Rica was because the closing attorney didn't want to get involved in keeping a client's money. The buyer's attorney asked us to use Stewart Title. They did everything right until they had to return the leftover money to the buyer. The buyer was not happy. I wasn't either because they charged me $25 for my commission check. When I confronted the manager with this and asked her if she paid $25 to get her paycheck every month, I never got an answer.
Escrow agent – real estate agent
I have seen many real estate agencies hold escrow, especially Remax in Costa Rica and some Century21 Costa Rica offices. I personally feel you shouldn't give your real estate agent any money because you need a third party when you run into differences between buyer and seller.
Most companies will charge somewhere between $250 and $1,000 for escrow services, but I have even seen some title companies charge 1%.
In my opinion, a deal is not a good deal unless both buyer and seller are happy. Looking for a knowledgeable real estate agent to represent you? Then contact us now!
---
Feel free to leave your comments on this blog. If you like this article, please feel free to share it on your social media.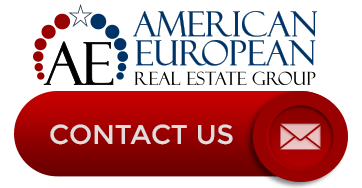 If you like this blog, connect with me on Google+ or subscribe to our newsletter by clicking the banner below.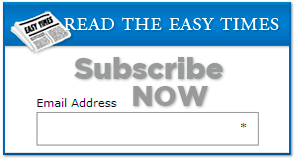 While we're at it, I DO want to remind our readers that we appreciate any referrals you can send us. Finally, please remember the American-European real estate Group's agents when you refer a real estate agent. Because we DO appreciate your business.