Estimated Reading Time: 4 Minutes
Adding or changing a bathroom vanity can be a quick way to freshen up a bathroom. Instead of shopping for a more modern home, you can simply upgrade, which doesn't take too much time and money. A double sink bathroom vanity not only provides peace in a marriage or between brothers and sisters. They also provide more storage, and they can be beautiful.
A vanity needs to meet a family's needs, and a double-sink vanity may just be what your home needs. However, there are pros and cons to getting one. Is a double sink vanity worth the time, money, and effort?
The Pros
Homeowners considering a double sink vanity will be glad to know that there are many pros to buying and installing one.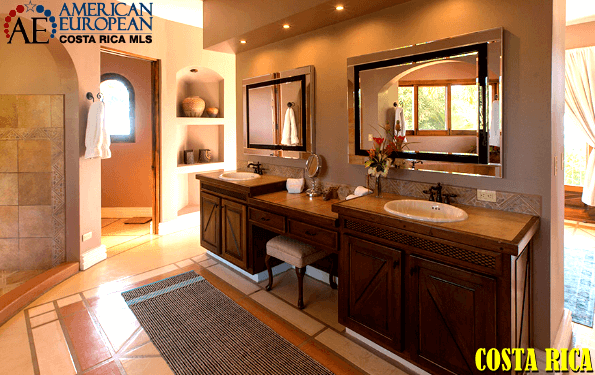 Speed
A double vanity is great for those who share a bathroom. Some need more time than others to get ready in the morning. It provides ample space in the morning when getting ready for work or school without one person needing to wait for another person. A double sink bathroom vanity is even better when more than two people use the bathroom simultaneously.
Privacy
Double sink bathroom vanities allow each sink to "belong" to someone. This way, one person doesn't have to be frustrated with another person's care of their sink. For example, some people can't stand dried-up toothpaste in the sink, so they won't have to deal with it.
Storage Space
A double vanity also provides double the amount of storage. Homeowners can use this storage space for toilet paper, makeup, or towels, and it will keep the clutter out of sight. Many vanities are also beautiful pieces of furniture. Homeowners can add color or beauty to the bathroom by replacing a vanity.
Because many toiletry items can be kept under the sink rather than on top of the countertop, a double vanity is easier to clean. Having a place for everything will make a bathroom look tidier and make it a breeze to clean.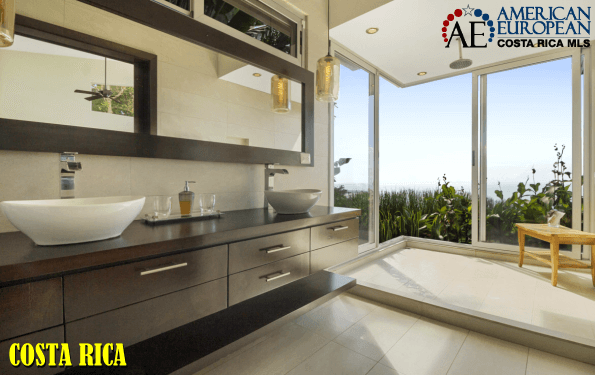 Value
Adding a vanity in the master bathroom and even in the shared bathroom can increase the value of a home. Make sure to purchase a high-quality, well-designed vanity when adding to or updating a bathroom. When it is time to sell, potential buyers usually love double vanities.
The Cons
There are not so many disadvantages to installing a double sink bathroom vanity, I can really come up with only two:
The Cost
Double vanities typically cost more than single vanities. Two sinks mean twice the material, fixtures, and labor to install.
Space
Double vanities take up more space. Sometimes, the extra space in a bathroom must be used for a shower stall or a bathtub. For smaller bathrooms, it may be best to choose a single vanity. Double vanities also take up more counter space than a single vanity with a wider countertop. While some people prefer this trade-off, others would rather have more counter space. Think about who will be using the bathroom at the same time when making this decision.
Because there is plumbing underneath both sinks, there is reduced space for storage. While this may not seem like a great disadvantage, if you own a home with little storage space, this can cause even more difficulty in making things fit.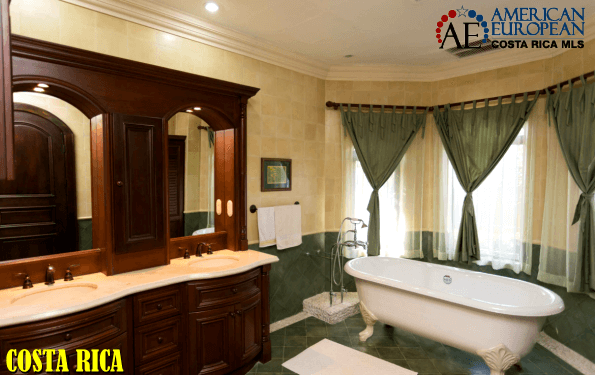 Resale
Upgrading your bathroom vanity is only a small remodel. Most people agree that a double vanity is well worth the investment if space and budget allow. A double sink vanity in any bathroom is a great addition that makes life a little bit easier for the ones using the bathroom.
Used in featured image: Woman pink photo created by ViDIstudio – www.freepik.com