Estimated Reading Time: 6 Minutes
There is more than just one eco-community in Costa Rica; who could have guessed? Is living in an eco-community or agrihood an option for you? I invite you to do your homework; reading this article is a good start.
Costa Rica is green. 26% of our country is devoted to national parks, wildlife reserves, and protected lands. Our country is also a global leader for its environmental policies and accomplishments, which have helped the country build its Green Trademark.
Our little country was already put on the map in 1987 by former president Oscar Arias, who won the Nobel prize for peace. And then, our national soccer team lost penalties against the Netherlands (my other home country) in the quarter-finals of the Brazil Worldcup 2014.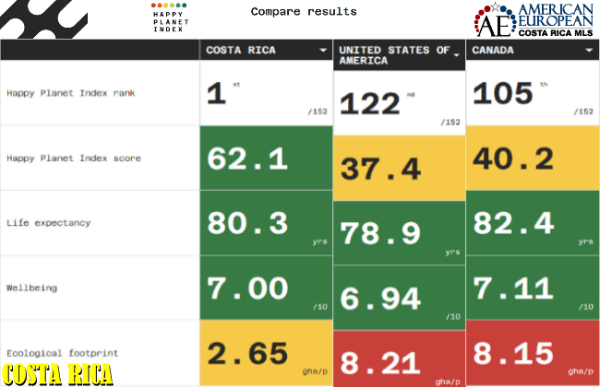 But, as important is the fact that The Happy Planet Index shows what is also called the Switzerland of the Americas to be the most environmentally advanced and happiest place on earth. If you compare the ecological footprint of our country with the United States and Canada, I'm sure you all want to move to our beautiful country right now.
In most parts of the country, if you stick it into the ground, and it grows. Especially if you're close to a volcano, that's a fact. So naturally, we receive thousands of new expats who move to this small Central American country to live greener than they are now. But living green is not only a choice; it's also a challenge.
Living in an eco-community or ecovillage in Costa Rica often means living off the grid. But is going off the grid really for you? Is living in such a community for you? Do you want to go extreme, or can you grow your own food while living in a neighborhood or subdivision? First, I'll try to give you as much info as possible so that you can do your homework. Then, once you've decided what you'd like to do, we'd love to assist in the search for your property in an eco-community, an agrihood, or a small farm so you can go green on your own.
Fertile soil
The country's volcanic soil is so fertile that it is the perfect place to buy a property and grow your own agro products. The country has five active volcanoes. But there are over 100 volcanoes with some volcanic activity, while there are over 200 identifiable volcanic formations. In the long run, volcanic deposits can develop into some of the richest agricultural lands on earth. For this reason, Costa Rica is such an exciting country for those looking to start a green life.
Agrihood
The agrihood is a new type of neighborhood that offers farm-to-table living in a cooperative environment. This kind of housing development centers around a farm, not a golf course, pool, or tennis court. Often the residents of these communities create an environment with a sustainable food system for the entire community.
In Northern California, there have been agrihoods since 2000, but the concept is only now taking off. Quite a few communities now have organic farms serving as a focal point. For example, Farmscape, an urban farming venture, already has installed over 600 urban farms and going strong.
In Costa Rica?
We don't have any agrihood here yet. We have eco-communities, which function similarly but are usually off the grid. Not everyone can and is willing to live off the grid just to eat healthy food.
That doesn't mean you don't have the possibility of buying into an agrihood here. On the contrary, you will find quite a few "Fraccionamientos Agricola" or Agricultural subdivisions in and outside the Central Valley.
Are you environmentally conscious? Then you will enjoy these green updates that you can add to your existing home.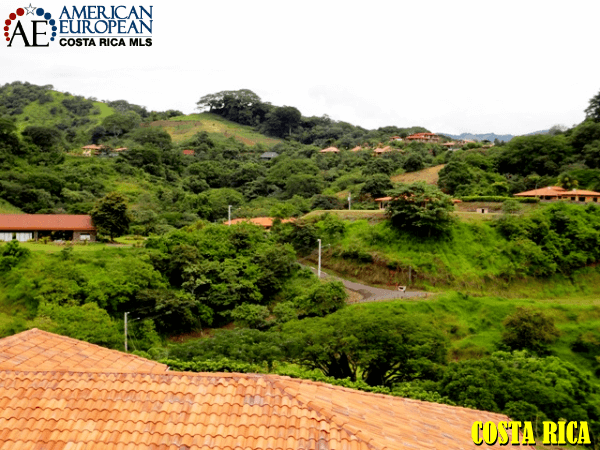 Fraccionamiento agrícola
These "fraccionamientos" are primarily located in rural areas outside a city like Atenas, where Roca Verde is just one of many. There are quite a few around the coastline in Northern Guanacaste, the Nicoya Peninsula, and the Southern Pacific.
Real estate developers created most subdivisions like that so they didn't have to comply with the laws and regulations of a condominium. All these fraccionamientos agrícola are low density, and their size varies between 5,000 and 7,000 m2. Municipalities keep zoning always low density, which means you can build a house for a farmer plus a barn. Most properties have a nice one-story home, a guest house, and a pool.
These low-density properties are not designed to keep livestock, but they are perfect for growing your own food. Therefore, creating a farm to grow your own food might or might not be accepted by your neighbors. So do your homework first before you purchase.
You can find terrific information on how to grow your own organic food on LA Urban Farms. In addition, the New York Times has a special section on Urban Agriculture that contains many interesting articles.
The Goal?
Some eco-communities do nothing more than protect flora and fauna within the eco-community. That's a beautiful goal, but different from what this article is about.
Some call themselves eco-community, and others ecovillage. There is more than one eco-community in Costa Rica, where they grow their own food. Many Eco-communities are spread all over the country, and many are off the grid.
Our listings
Often, you will find great listings in an eco-community for sale. Our agents always have plenty of small farms inventory. Buyers who are not interested in living in an eco-community can live sustainably on any small farm. On our MLS, you will always find affordable small farms for sale without going off the grid too much.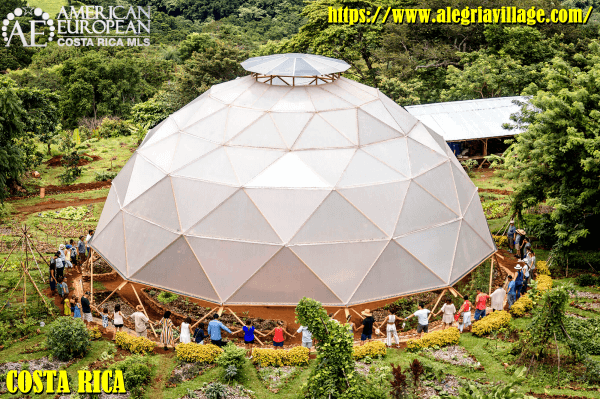 Eco-communities
To check these eco-communities out, you'll have to do some driving, and I recommend using a 4-wheel drive. I made a list of communities for those interested in researching the subject before buying a property.
You have to do your own research on each eco-community. Before you purchase, have your lawyer check the title and any other promises the developers make. Don't put any money down before you finish your due diligence.
You can also check out the Global Ecovillage Network and see what else is new.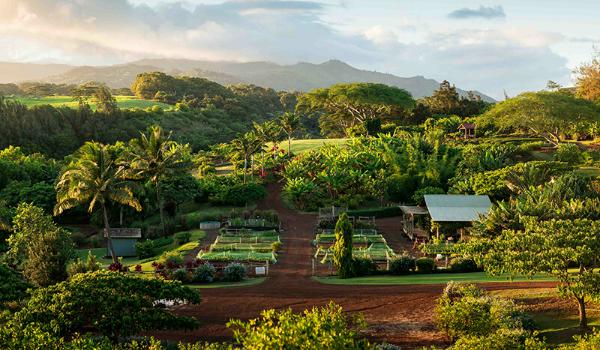 Are you interested in acquiring your own small farm or a property in an eco-community or ecovillage? Then contact us because we can assist you expertly.