Often, sellers do not know how to calculate investment property asking price when they want to sell the property. Or they calculate it totally wrong and the property takes years to sell. A savvy investor will only buy a property with a great return on the investment, right?
Just this week, we received the request of a seller to list his 6-unit apartment building with a rental income of $12,300 gross income at an asking price of $400,000.
Sellers should put themselves in the shoes of an investor: would you invest $400K expecting a 3% gross ROI on your investment when buying? Especially an investment that needs a lot of work: keeping 6 tenants happy and paying on time.
Keeping tenants happy at all times is not an easy task, anywhere in the world.
How much?
Unless you'd be looking for a bad cash flow property for tax benefits, you should be looking for at least 7 – 8% net ROI. Costa Rican banks will pay you just under 3% on a 1-year certificate of deposit. And then you can manage your investment capital from your hammock.
So, add up one year of rental income and deduct all the operating and maintenance costs. Then, divide the total by 8 and multiply by 100. Then you will have a property value that makes sense to an investor.
For example:
Gross Rental Income 12 x $1,025/month = $12,300
Maintenance & repair, property tax, insurance   = $ 2,200
Income Tax 10%                                                              = $1,230
Net Rental Income                                         = $8,870: 8 x 100 = $110,875 Property Value
Imagine that this seller was asking $400K for this property? Why would any buyer in his right mind be interested? Depending on how the market behaves you can calculate investment property asking price. Ask your real estate agent to assist.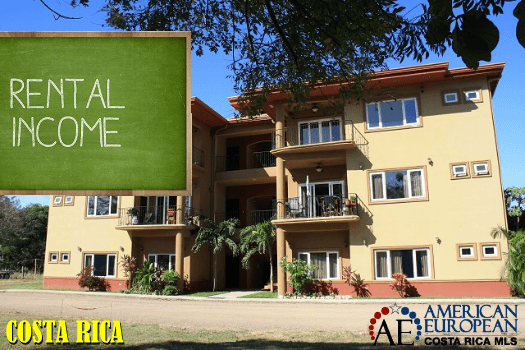 Replacement cost
Many sellers in Costa Rica don't know how to calculate investment property asking price and hire an appraiser. Unfortunately, we don't have access to comps, they just don't exist. So, often, they hire an appraiser.
Appraisers in Costa Rica, for a lack of data on comparable properties, always use replacement cost to calculate the value of a property. If you're interested in learning more about how appraisals are done, I wrote an article for the Tico Times in 2017.
Construction
Have you built your investment property yourself? As well as in most countries in the world, planning, permitting and construction requires more than just writing a check to the builder. It's hard work and most of all making sure you don't get charged more for the project than necessary.
Often, property owners who build, expect to recover their investment when they sell. And, of course, with a profit. That's why they invested in the first place, didn't they?
Well, there are many investors who suffered losses and want to stick these losses to the buyer. If you try to do that, you're wasting everyone's time and effort. Unless you can still show a nice ROI, it will take years to sell such a property. So, please calculate investment property before you come up with a ridiculous asking price.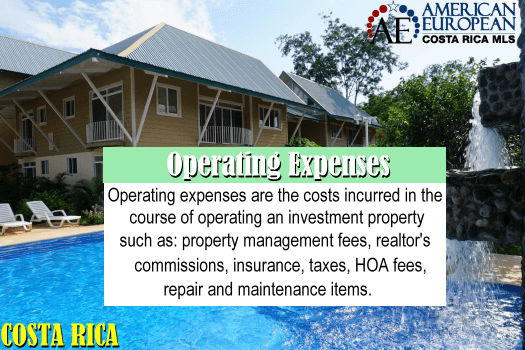 Appreciation or depreciation
Unless you're in a really hot area, real estate in Costa Rica doesn't appreciate as quickly as it does in some other markets. But if the appreciation is not reflected in the income, you won't be able to expect any appreciation at all. As soon as the property value appreciates, the rent should also be higher.
Is the property still in good shape, or is a serious repair necessary soon? Count on it that a buyer will have a home inspection done. So, if the roof needs to be replaced or another important repair is necessary, you need to take that into account.
The financial picture of the investment should make sense. That's why to calculate investment property asking price you should simply make sure the future buyer will be able to make at least 7% net ROI.
In any case, do your numbers before you build or buy an investment property in Costa Rica. Unless you want to make sure you won't be selling your property for many years.
Looking to purchase an investment property in Costa Rica and looking for expert advice? Then contact us now!