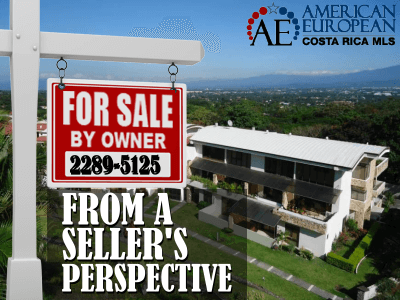 Have you ever realized that there are disadvantages to listing as a For Sale by Owner? Probably not. It is important to learn more about the sellers perspective of listing as For Sale by Owner in Costa Rica
In another blog, Patrick Mulheren gave his views about the fact that there is really no benefit to a buyer to seek out an FSBO in Costa Rica or For Sale by Owner on your own.
In this blog, Patrick will show you what the benefits are to the seller when putting your property in Costa Rica for sale by owner.
You will be surprised how few advantages a seller has. Once you see the advantages and disadvantages from a sellers perspective, it will make a lot of sense to you. The results will show that you should hire a real estate professional to sell your Costa Rica property.
From a sellers perspective
The primary motivation for a property owner to try and sell a property on their own is likely to try and save money by not having to pay a real estate commission.  That's somewhat understandable.
BUT
Savings?
It's debatable whether or not the seller actually saves money
(since good real estate professionals are usually better negotiators than a seller).  Also, real estate professionals spend their own money on a wide variety of marketing avenues. They do not just rely on the one For Sale By Owner Costa Rica website, etc. They also have the capability to include the property in a serious MLS like the American European MLS. The MLS is available only to real estate professionals.
The seller is greatly limiting their potential market.
Real estate professionals will always have clients who won't see the FSBO ads.  Also, a real estate professional can help a seller set a reasonable asking price (most FSBO sellers tend to overprice their home for sale, which may drive away potential buyers).
All the calls
Using a real estate agent saves a seller headaches by fielding all of the inquiries (most of whom are just "tire kickers" who don't end up looking at the property), as well as handling the scheduling. Also, the real estate agent is the one who has to answer calls from clients at midnight (yes, it happens!).
Security issues
Using a real estate agent in Costa Rica instead of For Sale By Owner Costa Rica provides a level of security for a seller.
It's risky allowing strangers into your home on your own (some thieves target FSBOs). A real estate agent properly screens a client before even making an appointment and then accompanies the client throughout the house for sale. Also, when you use a real estate agent, it won't be your contact information that's available to the public.
Just a check
Selling Costa Rica real estate is not as simple as just accepting a check.
A real estate professional has all the right contacts and knowledge to ensure a smooth process, from dealing with a home inspector, to assisting in bank financing, to preparing contracts (there are MANY more details to work out than just the price), to working with a lawyer to make sure the final transfer goes smoothly, etc.
Represent yourself?
It's said that you would never want to represent yourself in a court of law.
It may sound silly and exaggerated that you also shouldn't represent yourself in a real estate transaction. But it's true. Can it be done without a real estate agent? Sure. But a good real estate professional in Costa Rica can prove invaluable in making sure everything goes smoothly and to keep both sides out of trouble.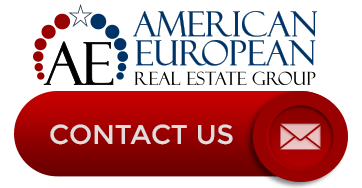 You'll be glad you contacted one of the American-European real estate professionals! Contact Patrick now to list your Costa Rica property for sale.
---