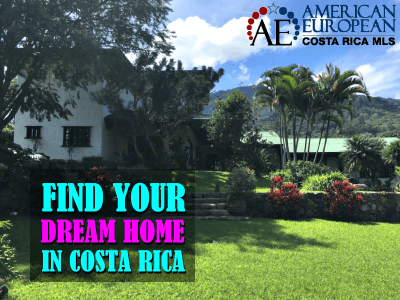 Are you not sure you can find your dream home in Costa Rica? Allow us to assist in your search. American European real estate Group's affiliated real estate agents go out of their way to find your dream home in Costa Rica.  Our website is the largest online and up-to-date MLS in Costa Rica.
Every listing, on our website of Costa Rica Real Estate, has been visited and thoroughly checked by the realtor many times. We also know the location and the particular advantages and disadvantages of where the property for sale is.
The legal situation of every property listed has also been checked before listing. Any anomalies are sorted out with a lawyer and the owner before we show you the property. Our members make your purchase straightforward and worry-free. We are always happy to inform clients even about the disadvantages so they can make an informed decision.
You will find a lot of experience among our members. I, for example, have over 20 years of living and working in this area. Similarly, my colleagues and I have a lot of experience, each in our area of expertise. These are the qualities that our residential agents have.
A majority of expats
Escazu and Santa Ana or the west of San Jose including Ciudad Colon are considered the best areas to live in by the majority of expats and a good investment. You will soon learn why when you visit. They have all the infrastructure you could possibly want, restaurants, hospitals, etc. You will have a pretty good chance to find your dream home in Costa Rica here. The area is considered as a 2nd world country as well as the rest of the Central Valley area. Escazu is surrounded by hills, so homes in the San Antonio hills tend to be a lot cooler than Escazu homes in San Rafael.
Views
There are spectacular views from many hills overlooking Escazu and Santa Ana and even San Jose lights. if you like to be closer to shopping and schools, you also should look at the Escazu homes in Guachipelin for sale. Our Costa Rica MLS gives you all the options of homes in Escazu for sale and you can even check for condos in Escazu for sale and for rent too.
Climate
There are various microclimates in this area. All are comfortable. Talk about a perfect climate. In the morning I have to choose whether to wear a short-sleeved shirt or a long one. Most times it is short-sleeved.
Do not live in Costa Rica if you like hot or cold climate and first discover the advantages and disadvantages of every area. If you want A/C  it is hard to find in houses as we do not really need it. In Santa Ana, some people have an A/C  in their master bedroom and very little central air conditioning.
The hotels have to have them!!!! Live with fresh clean air and avoid the colds and sickness from A/Cs. As a rule of Thumb choose your climate by altitude. Your American-European Broker will know approx altitudes. Escazu center is around 1100Mts and Santa Ana 900Mts.
We can find you homes in the hills with fireplaces if you prefer a little cooler even down to 65 at night. The lower areas of Santa Ana or Ciudad Colon are better for swimming pools but there are still many pools in Escazu. Many pools are solar heated often just with simple black tubing.
Rain
As a rough guide, the rainfall reduces going from East to West. In other words, Escazu has a little more rain than Santa Ana. It is very unusual to have rain in the morning so even in the rainy season you can play Tennis or Golf most mornings. We can find a Luxury Home or Golf property on the course or close to Tennis.
Everything is a short drive away in this area. If there is traffic normally it moves fairly quickly. There are nature reserves in both Escazu and Santa Ana. You can even live in one in Santa Ana and have spectacular views surrounded by beautiful forest. Some people consider this an ideal climate, cooler, and dryer. This is at 1100 to 1200Mts of altitude.
Highway 27, passing through Escazu and Santa Ana will speed up your journey to the West Coast to under an hour.
There are reportedly more Americans per capita buying property in Escazu and living and retiring than any other Foreign Country in the world. Whatever your nationality you will be welcome and have the same rights as Costa Ricans.
How can we assist you in finding your dream home in Costa Rica? Feel free to contact Barry now.
---
Feel free to leave your comments on this blog. If you like this article, please feel free to share it on your social media.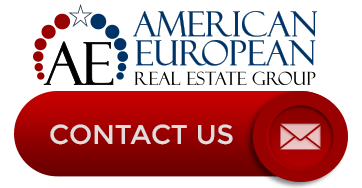 If you like this blog, connect with me on Google+ or subscribe to our newsletter by clicking the banner below.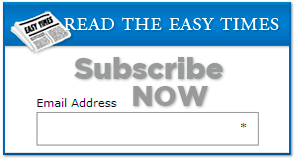 While we're at it, I DO want to remind our readers that we appreciate any referrals you can send us. Finally, please remember the American-European real estate Group's agents when you refer a real estate agent. Because we DO appreciate your business.