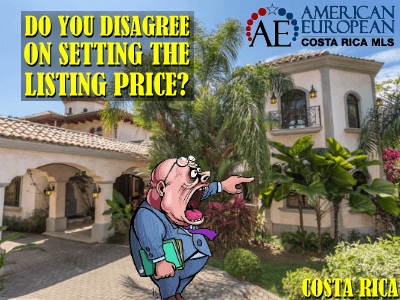 Most sellers in Costa Rica want to set their own listing price. Even if every real estate agent in town tells them they're wrong about setting the listing price.
Should your realtor appraise your property before listing it or the other way around? It's like the dilemma of the chicken and the egg.
When going to a listing appointment, most real estate agents find out that the seller already has set the listing price they want to ask for their Costa Rica property for sale.
When asked for what reason they want to list their property at an unrealistic price the answer often is: "My neighbor sold 6 months ago for $2 million and my house is much nicer than theirs".
Usually, we don't have too many comparable properties in Costa Rica. The National Register does not show the real sales price of properties sold in the past. So it is impossible to show any CMA's as is usual in other countries. A CMA is a Comparable Market Analysis and is used to set a sales price of a property.
Costa Rica property sometimes stays on the market for years, often too many.  That happens because sellers price their properties much too high. If sellers would get at least an idea of the market before listing it, properties would be better priced. Many agents just accept the sales price set by the seller. Since we have mostly in an open listing environment like the Central Valley, agents hope the seller will eventually wake up and adjust the price.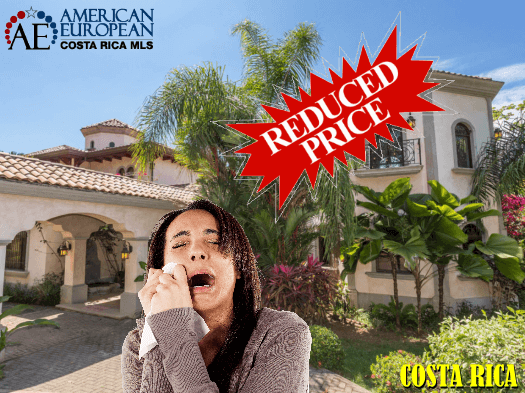 My property is better
Most sellers think their property is the best in the world and worth a lot more than other properties in the neighborhood. Sellers though, don't have the information to compare.
Expert real estate agents do, as they usually know all the other properties for sale in that same area. The market value of your property might be totally different from what you paid for it or what you expect to sell it for. Getting information about your competition before listing the property, will be to your advantage.
A sample
A couple of months ago a seller of a 2-bedroom ground floor condo asked me to list his property. I had sold several units in the same building on much higher floors for around $150K, recently, furniture included. This seller wanted me to list his condo that had been for sale for a year at $175K. I told him his price was unrealistic.
He bought it at $150K and he wanted to make a profit, the reason for his unrealistic listing price. A couple of weeks later, we listed another unit in the other building for $130K and it only took 3 weeks to sell.
Even then the seller wouldn't listen! When he called me, he said he decided to come down to $155K including the furniture. I didn't list his property.
This happens to most sellers. Sellers would save everybody so much time and effort if they would just listen to the agent before setting the listing price of the property.
Motivated?
Are you a motivated seller, and do you want to put your Costa Rican property on the market? Then you should first interview the agents in your area first and ask them to appraise your property. You will then know what the market value is, before even listing the property.
To get a better feel of what you need to fix, paint, clean, and organize first. Then, ask the agent to tell you the good, bad, and ugly of your property. In such a way, you won't only know what is necessary to work on to get it market-ready. But, more importantly, you will also see how your property compares to others in your area.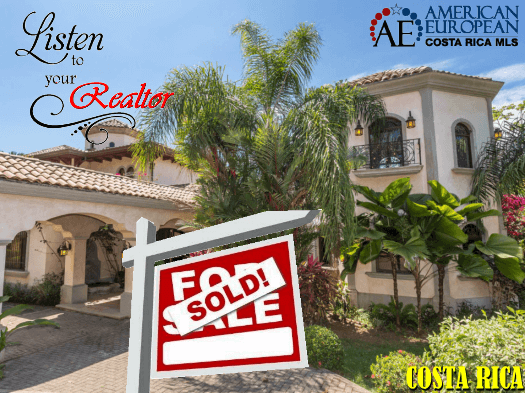 Before listing
Before you invite the agents for an interview, have the property information ready, with a copy of the survey map, so they all have the same information. Some agents might need to go back to their office to find other comparable property in the area before giving you a listing price. They can give you better and to the point professional advice having all the data available.
Greed
If you are a motivated seller, do not try to be greedy. Listen to what the agents tell you about pricing your property and what needs to be fixed before listing the property. Things that you don't' see because it is part of your everyday life, are very important:
Curb appeal,
a well-cut dog poop free lawn,
a freshly painted front door
and a living room that isn't over-furnished
are all topics that will help you sell your house much quicker than you think.
Photos
Before the agents take photos for the promotion of your property:
put away that garden hose that's lying around,
that broom that is leaning against the dining table
and the clutter on the kitchen sink and bathroom counter.
Make the house look organized and staged. Because the photos on a website are the first impression a buyer will get of your property and you want it to be a good one.
If you are not motivated enough to do all the above, I recommend you shouldn't bother listing your property.
---
Feel free to leave your comments on this blog. If you like this article, please feel free to share it on your social media.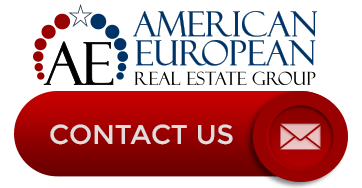 ---
If you like this blog, subscribe to our newsletter by clicking the banner below.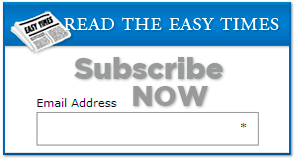 While we're at it, I DO want to remind our readers that we appreciate any referrals you can send us. Finally, please remember the American-European real estate Group's agents when you refer a real estate agent. Because we DO appreciate your business.