Estimated Reading Time: 7 Minutes
The construction life expectancy in Costa Rica is not the same as it is in many other countries. Many home buyers from other countries do not realize that the construction life expectancy of a home or building can be much shorter here than it is in some other countries.
I am not a builder or architect, but a real estate broker. So, my knowledge on this topic is not technical but merely the experience of listing and selling homes for 30+ years.
The International Association of certified home inspectors – InterNACHI – for example, published an article about the estimated life expectancy of Florida homes.
Well, in Costa Rica, we don't even have an association of certified home inspectors. You can count the home inspectors here on one hand. Some don't even speak Spanish and have not much of a clue about the construction life expectancy of the materials used in Costa Rican construction. Make sure you hire a home inspector who speaks Spanish, knows Costa Rican construction code, and has local construction experience.
There are several reasons for this blog. One is pure self-interest: I hate selling 40-year old houses. That's because they don't sell! You can read about that in another blog.
The other reason for this blog is the price that sellers expect to receive when selling an old home or building in Costa Rica.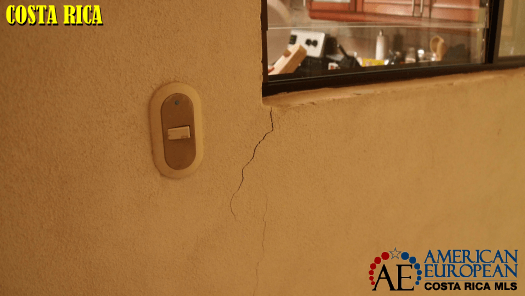 The Reality
Most homes in Costa Rica have only a construction life expectancy of 50 years. Appraisers use the Ross – Heidecke method to calculate this (see more about this below). BUT experienced realtors deduct 2% off the construction value per year, so in 50 years only the land has value. Unless there was a serious remodel during those 50 years.
Buyer Behavior
Buyer behavior has changed a lot over the past 30 – 40 years. Millennials and gay couples have changed the market by having fewer or no babies at all.
For that simple reason, homes with 4, 5 or 6 bedrooms don't sell. They have a much shorter construction life expectancy even though they are still in good condition.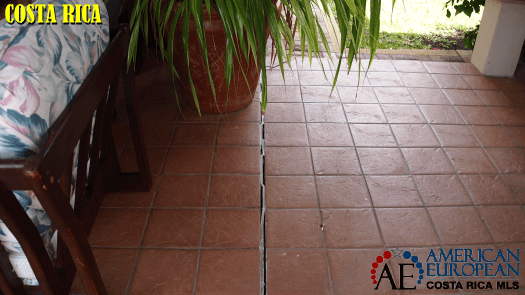 Home Inspections
Costa Ricans usually do not hire a home inspector. If you are a smart home buyer, you should.
On the surface, a home might look perfect. Few sellers in Costa Rica paint their house to put it on the market.  Replacement of a bad roof or septic system can run in the thousands of dollars!
Earthquakes
First, it's important to understand a bit about earthquakes, and tremors. You probably know that it's very common in Costa Rica. Just in the first week of 2020, we have had 15 quakes (all of the low magnitude). You can check an up to date list here.
I have heard people say that construction in Costa Rica is not up to code, because there is no code. This, fortunately, is untrue. We do have a code for almost everything concerning construction. But, most important, is our seismic code. The seismic code was written in 1974. It was updated in 1986, 2002, 2010 and the last revision was done in 2014.
This means that all construction from before 1974 might have a problem. In my own experience, they do.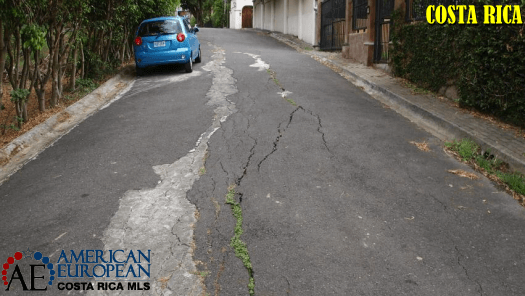 Bad Soil
You'll learn that many parts of Costa Rica have bad soil, such as clay. Clay does not allow rainwater to drain well, shrinks in the dry season, and expands in the rainy season. You'll see, especially in homes that were built around 1970, a lot of soil settlement. That creates cracks in the walls and foundation that keeps coming back at you forever and ever.
Therefore, soil replacement is recommended. A home built on bad soil, and without soil replacement, has a much shorter life expectancy than one that does.
The Elements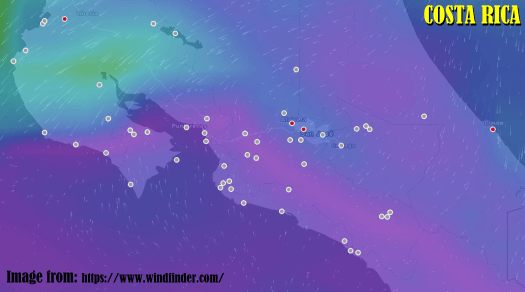 Due to weather conditions, the maintenance factor is very important in Costa Rica. Not only do we have a lot of rain during the rainy season. The average rainfall per year is about 100 inches, but some areas receive up to 25 feet.
We also have a lot of sunshine. There is a total of possible 4383 sunshine hours.
Sun damage on painted surfaces can be found mostly on the eastside of the homes. For rain damage, it depends where the rain comes most of the time. Where I live, in Escazu, rain comes from the east or northeast on most days. You can check the wind direction of the area where you plan to buy your house here.
Fortunately, it is impossible to suffer snow damage in Costa Rica. But if you live close to a beach, it is important to take the exposure to saltwater into account.
Sentimental Value
A home can be in good condition, but does it still have any value? The economic value is much different than the sentimental value. And this is the main reason sellers put a much too high value to their 40-year old house.
Value Manual
The Costa Rican tax authorities have created a value manual where they indicate the construction life expectancy as well as the value of the construction. The last update is from 2017. You can download the Construction Value Manual 2017 Costa Rica here. This document explains the Ross Heidecke method for depreciation values as well as how a remodel can extend the construction life expectancy.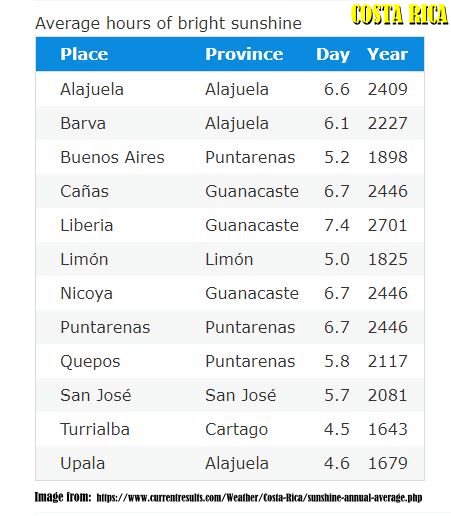 Lifecycle
The document also typifies the lifecycle of different construction options:
Concrete home construction = 40 – 70 years.
Glass home construction = 70 years.
Drywall home construction = 40 – 50 years
Container construction = 40 years
Loft construction = 60 years
Cabin/cottage construction = 40 – 50 years
Wood construction = 40 – 70 years
Bamboo construction = 40 years
Adobe construction = 100 years
Bahareque construction – 100 years
The finishing materials and installations might vary the lifecycle. The last two have now expired and might have historical value but not economic value.
Ross Heidecke method
The Ross-Heidecke method was designed exclusively to calculate the depreciation of the value of the construction. For this calculation, the age of the construction, as well as the probable life expectancy of the construction, is considered.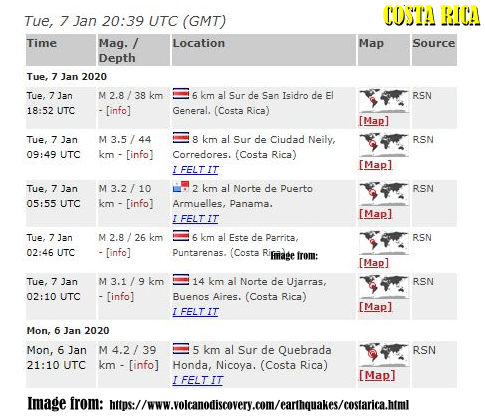 Professional advice
Are you still in doubt about the construction life of a house? Discuss with your realtor if you should hire an architect or a civil engineer (structural?) for professional advice.
We care about you, the client, which is the reason for blogs like this. For professional real estate advice, contact us now.