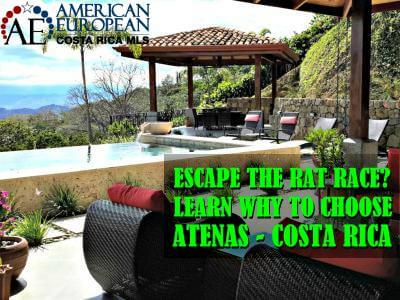 Choose Atenas when you want to live away from the rat race, let me explain why. You have spent countless hours searching the internet trying to find that ideal location for retirement, second home and – or investment.
You have narrowed your list and have decided Costa Rica is the country for you. This decision is probably based upon its democracy, lack of military, lower taxes and a whole variety of reasons. It is now time to choose Atenas as a specific town in Costa Rica that would suit your lifestyle.  Why choose Atenas as your new home in Costa Rica?
Many ex-pats were smart enough to choose Atenas for their new home in Costa Rica. These expats are either retirees, young couples just starting out, or families with children.  My family and I are a good example.  We took the decision to choose Atenas for over 10 years ago now.
Why do we live in Atenas?
We did choose Atenas as our new home in Costa Rica for its natural beauty, central location, friendly Ticos, ideal climate and an international community.  We also liked the fact that Atenas is a genuine Costa Rican town and it when you live in Atenas you do not feel like you live in a suburb of the U.S. or the latest tourist hot spot.
Since the new Caldera Highway has opened, although it still feels like a charming small town, Atenas is only 25 minutes from the malls, theaters, hospitals, restaurants of Escazu and San Jose and 45 minutes from the Central Pacific Beaches of Punta Leona, Herradura, and Jaco.  This has made a special place even more desirable cutting commute times in half!
Who lives in Atenas?
As well as Atenas homes within the town itself, there are several beautifully designed developments, some of them are a gated community. In and around the town as well as in the nearby countryside, those who live in Atenas are Costa Ricans, Europeans, Canadians and Americans providing an international flavor in a quaint atmosphere, some of them rent and others own property. Some have a job or have a business, many live in retirement.
Our office has many building lots for sale in Atenas, many with the most inspiring views. Nature lovers, bird watchers, walkers, joggers, and bicyclists enjoy our clean air and laid-back lifestyle.
What has Atenas to offer?
For those who plan to live in Atenas, there are two gyms, a dance studio offering salsa dancing, pilates, and yoga instruction just to name a few of the healthy activities established.  As a newcomer, you can find as much or as little as you want to do.  Foreigners are welcomed by all, locals and expats.
We have had Hi-Speed wireless internet service in Atenas for the past couple of years.  It too has increased the ease of living and working here those who already made retirement don't get bored.  Due to this fact, we have seen younger couples and families relocating.  If you have an internet based position and can work anywhere, this is the place for you!
How about International Travel?
The International Airport is less than 30 minutes away making the fact that when you live in Atenas, you are in a perfect spot for people who need quick access to the rest of the world but who want to live away from the rat race.
Many buyers use their property as vacation rental homes others as a retirement home.  It is a booming market with some rental properties charging as much as $1,200 per week.  These are absentee owners who are still working but receive rental income and are able to vacation here until they are ready to retire. An excellent investment choice!
Others rent their residences long-term until they are financially ready to make the final move.  Either way, there are outstanding property managers who will oversee your investment.  They ensure it is maintained and cared for in your absence so your piece of paradise is waiting for you!
You can use your 401K
Many Atenas homes are single story homes, or also called ranch homes, and many offer a swimming pool. All Atenas homes have a large terrace because the outdoor living is prominent in Atenas, due to the perfect climate. Many buyers have used their IRA or 401K to purchase property, thinking of the future and taking advantage of getting a better ROI than investing it in the stock market. Ask our agent about this.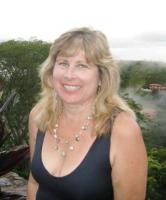 For a fairly rural town, you can find all of your needs in Atenas.  There are 4 supermarkets, an organic store, a North American bakery and a weekly feria or farmers market.  There are 3 bi-lingual private schools, an English-speaking doctor and ambulance service, an English-speaking veterinarian, several attorneys, parks, churches, and restaurants.
Many of the local Costa Ricans speak English but even if they don't, they will go out of their way to assist you in any way possible if you do your part of the trying.  It is one of the most beautiful attributes of our community, the warmth, and friendliness of the people!
The Author
I recommend you choose Atenas as your new home in Costa Rica. If you would like additional information about real estate in Atenas, contact me.  I am Isabelle Jones and I used to be the affiliate real estate agent in Atenas. I am now retired. I'd also like to recommend you contact Marian Veltman, who has taken over my Atenas real estate office. She'll love to show you all the Atenas homes for sale available and assist you in your home purchase.
---
Feel free to leave your comments on this blog. If you like this article, please feel free to share it on your social media.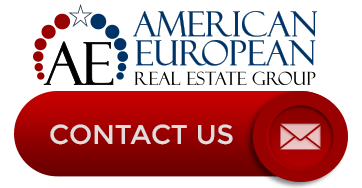 If you like this blog, connect with me on Google+ or subscribe to our newsletter by clicking the banner below.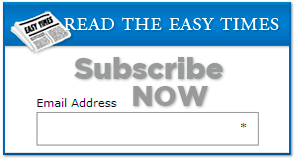 While we're at it, I DO want to remind our readers that we appreciate any referrals you can send us. Finally, please remember the American-European real estate Group's agents when you refer a real estate agent. Because we DO appreciate your business.