In January of 2010, the new Caldera highway linking San Jose to the Central Pacific Coast was officially opened. This totally changes the outlook for real estate on the Central Pacific coast. This is highway 27.
The new highway makes the drive from Jaco to Escazu, just about one hour. This journey previously took almost 2 hours.
Highway opens up Jaco Beach area
While Jaco was already the closest beach town to San Jose, an easy one hour drive now makes it very convenient to travel from the city to the beach for a quick day trip. Jaco is also experiencing significant increases in rental revenues. Specifically with the local market from San Jose on the weekends due to the ease of access.
Jaco Beach for investment
For the Costa Ricans and expats who can afford it, purchasing real estate in the Jaco area has quickly become not merely an investment option. With such a short drive to make, this investment can truly become a second or even a retirement home. One that they can use and enjoy conveniently on a regular basis. All of this has led to a surge of real estate transactions in the Jaco area. The sales in Los Sueños Resort, where we offer golf properties for sale and in Punta Leona Resort hit all records.
Beachfront Communities in Jaco
One particular example can be seen in three of the most upscale beachfront communities in Jaco called Diamante del Sol, Tres Regalos and Vista Las Palmas. We have witnessed in these developments nearly two dozen sales in the past 3-4 months. While those three projects have been some of the most popular of late, other communities have picked up with their sales as well. So what does it all mean, are prices going up? Not necessarily.
A glimpse of what can happen
In most cases, the sales have involved last-minute bargain deals or resales from motivated owners. So many of the remaining properties are sellers who are neither in any rush to sell nor motivated to let go of their property at a discounted price. In other words for the people looking for a great deal, the options are much more limited today than they were in January prior to the highway's opening. More importantly, what we are seeing is a glimpse of how the San Jose market can stimulate investment and the real estate market in Jaco.
Search our website, the #1 Costa Rica MLS, with a huge inventory of Costa Rica vacation homes on the Central Pacific coast. Contact us now if you're in the market to purchase or sell.
The Author
Charlotte Madisson is a blogger and freelance writer from Sheffield, England. Expat herself, she is passionate about home, nature, and traveling. Choosing to work for a UK man with van company came naturally as she already knew that relocating your home means relocating your whole life in another country and found out that she could help people with it. She uses every free moment for sports or spending time with a book and a glass of wine. Currently, she writes articles on DIY topics for different home maintenance related companies.
---
Feel free to leave your comments on this blog. If you like this article, please feel free to share it on your social media.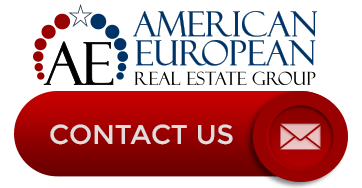 If you like this blog, connect with me on Google+ or subscribe to our newsletter by clicking the banner below.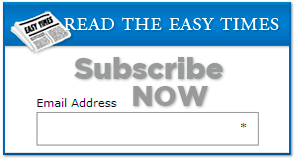 While we're at it, I DO want to remind our readers that we appreciate any referrals you can send us. Finally, please remember the American-European real estate Group's agents when you refer a real estate agent. Because we DO appreciate your business.