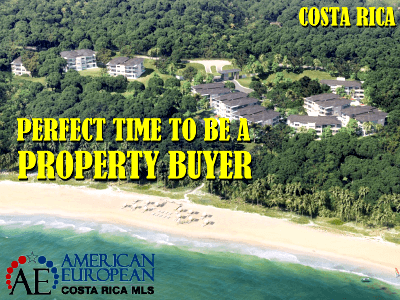 How many times have you thought to be a Costa Rica property buyer? How many times have you dreamed of making your idea a reality? Have you often found yourself surfing the web for the perfect Costa Rica property when the "doubt" bug creeps in and begins to beg the question "Is now the right time"?
If you find yourself in this dilemma, I have some good news for you. The economic lag from the United States for 9-12 months opened the floodgates to better investment opportunities for every Costa Rica property buyer. The continued low interest rates combined with an affordability index at the highest level in 60 years is spurring investment everywhere.
Let me remind you that Costa Rica is one of the most beautiful places on the planet. This incredible country continues to gain attention as one of the best places for ex-pats to retire. Costa Rica is a serene and peaceful place with a population of about 4.5 million people. Besides being the happiest country, it is also considered to be the "Switzerland of the Americas". Some of the reasons are beauty, stability, and peace. There is a large amount of inventory making it a buyers' market for retirees and investors.
A Historic Level
The golden opportunity for a Costa Rica property buyer to invest in Costa Rica is still here. It will definitely continue to be amazing values for those ready to take the plunge into an international investment and lifestyle. Costa Rica continues to gain recognition as a favorite for ex-pats. In 2013, Costa Rica experienced a historic level of foreign direct investment, and the long-term outlook for tourism and investment is robust.
There are not too many safe and affordable international destinations with the beauty and proximity of Costa Rica. If you plan to be a Costa Rica property buyer, don't miss out on your chance to own a piece of paradise. Finally, contact me for an appointment.
About John "JDub" Wieland
John Wieland is our real estate Specialist for the South Pacific area (Dominical, Uvita, and Ojochal). He moved to Costa Rica in 1999 and start his real estate career here. In his constant quest for personal and professional growth, he initiated a plan to become the region's top luxury specialist. He has built networks spanning multiple countries and is committed to providing the highest level of client service. John and his team cover real estate in the South Pacific starting in Manuel Antonio, passing through Dominical and Ojochal, all the way to Pavones, for any type of real estate like farms, homes, land, condos, and luxury homes, John will have the best solution for you, contact JDub and his team now.
---
Feel free to leave your comments on this blog. If you like this article, please feel free to share it on your social media.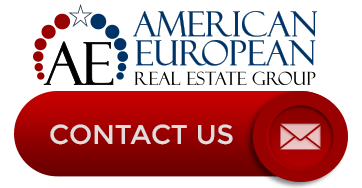 ---
If you like this blog, connect with me on Google+ or subscribe to our newsletter by clicking the banner below.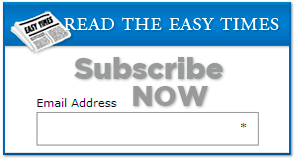 While we're at it, I DO want to remind our readers that we appreciate any referrals you can send us. Finally, please remember the American-European real estate Group's agents when you refer a real estate agent. Because we DO appreciate your business.