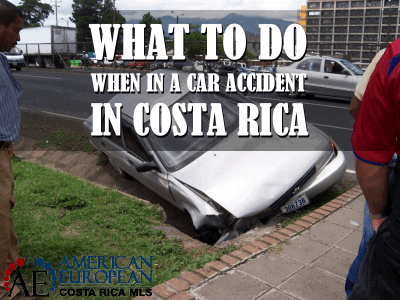 Wondering what to do when you have a car accident in Costa Rica? If you are a tourist, citizen, or legal resident in Costa Rica, and you have a car accident, no matter how small or ugly the accident is: DO NOT MOVE YOUR CAR.
If you are blocking traffic in the middle of a highway or at the worst time of the day in the middle of town after you have a car accident in Costa Rica, DO NOT MOVE YOUR CAR.  Even if everyone is honking at you. Let me explain.
This article is a service to our Costa Rica real estate clients. For more information on purchasing or selling property in Costa Rica, contact us now.
A car accident in Costa Rica is regulated by traffic law 9078. Unless both drivers agree there is no damage or negotiate an agreement between parties, a traffic cop needs to arrive at the scene so he can write a ticket. This ticket is needed to put the formal complaint in the Costa Rican transit court, so if the accident is not your fault, you will eventually get paid for the damage.
How to proceed
Whatever the cause of the car accident in Costa Rica, you should proceed as follows:
1.    Do NOT move your vehicle.
2.    Be calm and do not argue with anybody.
3.    Check those people accompanying you are well. In case there are people injured or dead, immediately call 911 emergency services. 911 Does have English spoken operators. Please note that this service does not cover the provinces of Puntarenas, Guanacaste, and Northern Alajuela. If you don't have a phone, get help from other drivers or pedestrians in the area.
4.    NEVER move the bodies of people injured or dead.
5.    Place your triangle visibly 15 feet from your car, front, and back.
Use your phone
6. Take all the photos your can with your phone
7.    Write down the license plate numbers of ALL vehicles involved, in the case of a hit & run. For the metropolitan area, call the Transit Police 2222-9330 or 2222-9245, so that the traffic officer can write a ticket (Articles 155, 156, 157 LT), and draws location and information related to the vehicle(s). Check the data on the ticket. If you are in a secluded area go to the "Policia de Proximidad", which is the regular police. Remember that you should call INS Inspector at 800-800-8000 (write these numbers down on your phone) and wait for the insurance inspector to arrive. If you have MultiAsistencia Hogar or Automoviles insurances from INS, call 800-800-8001, as they'll also take care of a tow truck if you need one.
8.    DO NOT MOVE the vehicle's position until instructed by the traffic police officer who attends the accident (art. 100 RST).
9.    Take necessary precautions to avoid another accident.
10.    Take data from the other driver's full name, ID, address, license plate number of the other vehicle and description of the damage as you might not be able to read it on the ticket.
11.   Take data WITNESSES: identify them by their full name, identification number, address and phone number if possible, and plate numbers nearby vehicles, if you can.
12.    Ask the Transit Policeman where the transit court is to file your complaint. It is always close to where you have the accident.
13.    Check the vehicle before moving it. In the event that the vehicle cannot move, call for a tow truck (see #6).
Court and repairs
14.    Four or five business days after the car accident in Costa Rica, you have to declare at the transit court if the traffic accident is not your fault. Check first if the ticket has arrived at the transit court first. If it is your fault and you don't want to pay, don't go. This court, no matter what the outcome is of the traffic accident, will take around 1 year to make a decision on who wins and who loses, no matter how logical it is who should pay for the damage.
15.    Not until this decision is taken, you can take your car for repairs. If you do it before, depending on the insurance you might have, you will either have to pay for it or your insurance might cover it.
16.    If you win the case, you need to try to cover your losses, which will be a civil case. That can take years. If the other party is declared guilty, find a way to have the guilty party cover your deductible. Of you want to save time and a lot of effort, forget about getting your deductible back.
17.    If the other party doesn't have insurance, look for a good lawyer right after the accident.
Other recommendations
Driving a car in Costa Rica is not always as simple as it looks like. Drivers in Costa Rica drive with a different mindset and are not very disciplined. Also, you should read Barry's story about an accident he once had.
When you've just moved to Costa Rica or you are just visiting, do yourself a favor and drive defensively. And when you get in a car accident in Costa Rica with a car, truck, or motorbike, DO NOT MOVE YOUR CAR until the policeman has instructed you to do so.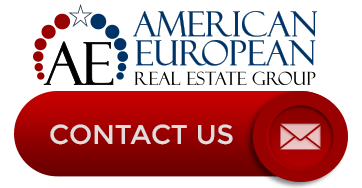 Feel free to leave your comments on this blog.
---
If you like this blog, connect with me on Google+ or subscribe to our newsletter by clicking the banner below.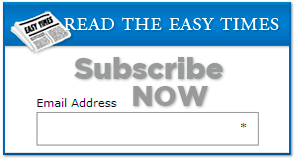 While we're at it, I DO want to remind our readers that we appreciate any referrals you can send us. Finally, please remember the American-European real estate Group's agents when you refer a real estate agent. Because we DO appreciate your business.