A participant in Christopher Howard's Live in Costa Rica Tour asked me if Resident Registration of home address necessary in Costa Rica. Chris and I looked at each other, both thinking the same thing: great question!
It's really something I never thought about because home addresses are so messy here. It's so bad, that if you give someone a wrong address, nobody will even care. Unless they have to visit you. Well, for one thing, the chance that the local Census Bureau will visit you is very small.
In case you wonder, the Spanish word for home address is dirección física de una persona.
Many countries, oblige their citizens to resident registration of their home address at a central system. In the United States neither the federal government of the United States nor any U.S. state has formal resident registration systems (says Wikipedia). In other countries, you do the resident registration of your home address at the municipality.
If you move to another country, the first place you should go for resident registration is your embassy in that country. I know many people who don't bother. You'll find out how important that is after a natural disaster or when you need to renew your passport.
Resident Registration in Costa Rica

Identity card type
Ticos (or Costa Ricans), have a cédula. The Tico cédula (see image above) only carries the city where the person votes during elections and where the person was born. The first number of their cédula number is the province they're born in and naturalized citizens have an 8.
Residents have a cédula de residencia, now called DIMEX (see image below). The first four numbers of their DIMEX number identifies the country where they were born. These identity cards do not carry their home address, although it is embedded in the microfilm. The cédula de residencia for foreigners doesn't show any address at all, not even the city where the person lives.
The driver's license (see image below) is not accepted in Costa Rica as an identity card. Nonetheless, I want to include this here. There is no address on the driver's license either.
It IS important to know that when a cédula or driver's license is requested, the form will oblige you to fill out your actual address. Therefore, the authorities do know where the person lives but this is not publicly shown, but embedded. Nonetheless, it is not customary for a person who moves to another domicile, to change the resident registration.
Perpetual tourists have their arrivals and exits at the border registered, but that's all. It is impossible for them to have their home address registered.
Tax office
Although we customarily give our home address to anyone who asks for it, the Tax office or Ministerio de Hacienda is the only place where you will make a resident registration. On your tax form, you have to make a statement where you live. BUT, you will not tell the tax office of a change of address until your next tax statement.
Municipality
If you own a property, you, or the corporation that owns the property, will be registered at the oficina de bienes inmuebles of the Municipality.  This entity will know the exact address of the property, no matter who lives there.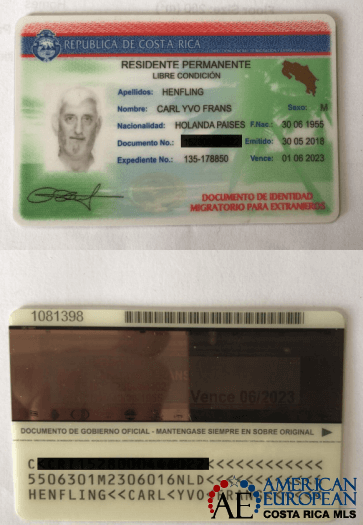 Election Office
Every country has a different way for voters to register. In the US, it depends on the state you live in. But usually, you register at the national voting office or the department of motor vehicles.
In Costa Rica, it all goes together in one. When a person becomes 18 years old, he/she receives the cédula, the identity card I have described before. From that moment on, the person can vote, which is why the cedula shows the voting location.
Weird addresses
First of all, you should learn that we have weird addresses in Costa Rica. Only large cities have street and avenue numbers. Houses are not numbered.
Therefore, do not expect an address like this: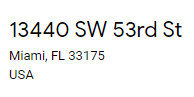 Costa Rican addresses look like this: 300 Norte, 25 Este de la antigua Fabrica Paco, mano izquierda, tapia blanca con portón color café. This means 300 meters north and 25 east of the former Paco Factory, left side, white wall with a brown gate. Learn more about how to find an address in Costa Rica here.
Mailing address
Very few cities have the services of a mailman anymore, especially now with all the online billing. If you want to receive mail, you better get yourself a P.O. box at the closest post office. Or you can use the different mailing services
Utility bills
Most of us have our power and water bills in the name of someone who lived in the house at one time. Unless the former owner insisted on having you change the utilities into your name when you moved. Tenants always have the utility bills in the name of the landlord.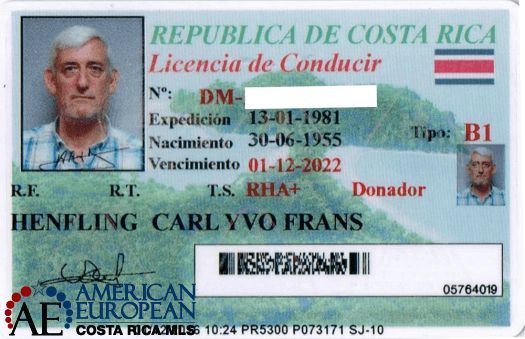 What to do when moving
So what do you do when you're moving to a new address? Well, really nothing! You want to tell your friends and family about your new home address. Or maybe not, in case you don't want them to visit.
Next time you renew your residency card, fill out your updated address and you're good to go.
Looking to move? Contact the real estate experts in Costa Rica now.