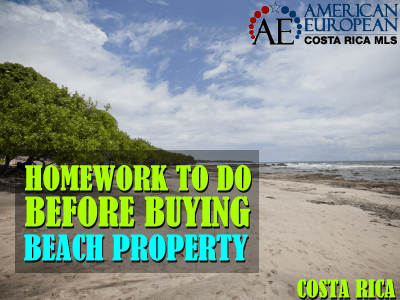 Nearly 800 miles of coastline obliges you to do your homework before you buy beach property in Costa Rica. We are talking about over 300 beaches in the Pacific and the Caribbean.
Every now and then, we receive an email from future expats who are not at all happy with what they have seen of Costa Rica. In their opinion, Costa Rica is not their retirement or vacation home destination. Unless one of our agents can convince them they're mistaken.
Each one of those 300 beaches has its own charm, advantages, and disadvantages. You need to find out which one suits your taste and needs. We are there to assist. The American – European MLS covers from coast to coast, you can discover more about each area here.
A comment
Recently, we received the following comment from a client:
Blu, having been in CR for 4 days now, we are reconsidering our thoughts on moving here, at least in this area. We are at the Azul Beach Club, where the sand is black, not what we imagined. 

The humidity, the rain, the dirt roads, are influencing our decision. We don't want to waste your time, but we will be here till Wed. morning if the properties I mentioned might change our minds! Thank you for your time, 
This was a great comment, from someone who made a mistake. She had booked her vacation in the wrong place.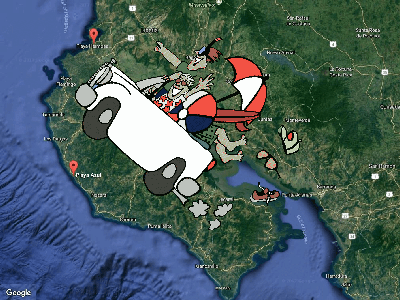 Blu's answer
Sorry to hear you haven't had the best of experiences here in Costa Rica. As beautiful as the area is, Marbella and Azul Beach Club are a bit off the track. Costa Rica, including Guanacaste, is quite diverse throughout the country.
We always try to explain to clients the importance of visiting other areas before you buy beach property in Costa Rica. If not only to see how different and beautiful the country is but also to get opinions and ideas on where they may want to settle. 
I'll be more than happy and available tomorrow here in the Playas del Coco / Playa Hermosa area, for you to see the area and places you have shown interest in. Do you have any idea when you'll be able to buy and ready to sign a purchase agreement?
Additional comments
I'd like to add my own comments to Blu's as there are quite a few other important facts. These facts added to the comments by the clients show that Costa Rica is not for everyone. So doing your due diligence before you buy beach property in Costa Rica is of utmost importance.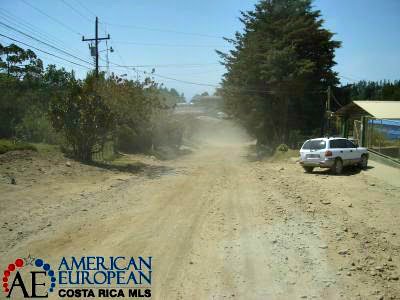 Dirt roads
Costa Rica does not have real freeways, not in the Central Valley, not at any beaches. Most beach areas have gravel roads and a 4 X 4 is almost a must. There are some main roads in beach areas that are paved and some with potholes. If you want to visit some of the most beautiful and hidden beaches, be ready for dust,  potholes and a bumpy road.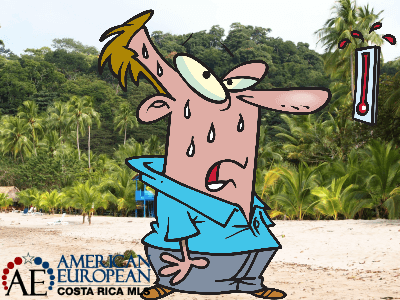 Humidity
ALL beaches in Costa Rica have a high humidity because warm air can hold more moisture than cool air, locations with warm climates, such as those near the equator, generally have higher humidity than locations with cooler climates, such as those near the poles.
Some areas have less humidity than others and it's up to you, the buyer, to do your homework.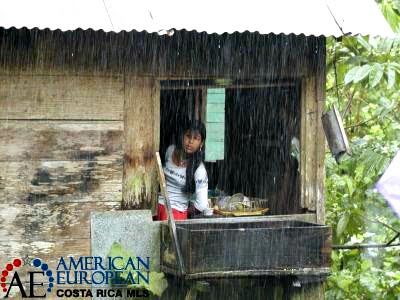 The rain
We have a dry season and a green season also called the rainy season. If you come on vacation during the rainy season, air tickets and hotel rooms are a lot cheaper. Hotels will give you 40% OFF or more. BUT…  it rains…
Costa Rica guide explains very well why it rains so much in Costa Rica.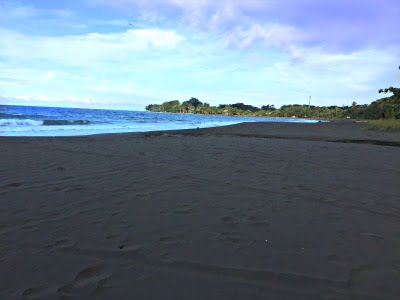 Black sand beach
Playa Azul is not really black sand, see the mage. But, there are some black sand beaches in Costa Rica. But if you're really want to buy beach property in Costa Rica, you should look at some other beaches. We have white sand beaches. There are also yellow sand beaches as well as grey sand beaches in Costa Rica. I could do another article on the variety of sand color of the beaches in Costa Rica. I probably will someday but for now, this article on Go Visit Costa Rica should do.
Homework
If you seriously plan to do your homework, book a hotel in an area that interests you most. In this case, the client was interested in Blu's property listings but they were hours away. Have a look at the map below for a better idea.
Before you buy beach property in Costa Rica, we INSIST you do your homework. We have 10 agencies on our MLS to service the country's beaches.  Start in Playas del Coco – Playa Hermosa and contact Blu now.