Looking to live on the west side of San José? Then check out Daniel's corner mixed bag of important West Side information. Find important West side information open-air fresh fruit, fresh flowers, and vegetable markets.
Many of our newcomers don´t know that the Costarican farmer's markets are quite famous for their fresh fruits and vegetables.
You can, of course, buy these in your regular grocery market and many might think it is too much work to go to a different place to buy your Costa Rican fruits and vegetables.
a- Organic vegetables and herbs Buena Tierra Organic produce Come to our weekly organic market and try our great selection of organic vegetables and herbs. Also goat cheese and yogurt, natural soaps and chocolate!! This is held every Wednesday 8:00 to 11:30 am 50 meters north of the Cemetery in Escazu (opposite the Red Cross building) in the gardens of the Public library.  For more information email
b- Fresh Fruits and Vegetables in Escazu: Escazu farmers market which is held Saturdays from 4:30 AM to 1:00 in the street behind the Escazu Church. What is fun is that one finds everything, potatoes, parsley, coriander, lettuces, carrots, oranges, some watermelons, etc. etc. etc. fresh and at a better price than in the supermarkets and most of the sellers are the growers themselves; savings for your pocket at excellent quality
c- Fresh Fruits and Vegetables in Santa Ana: Saturdays Only Santa Ana Farmers' market by the park in front of the Church from 5:00 am to 12:00 MD
d- Fresh Fruits and Vegetables in Rohrmoser: Saturdays only Farmers' market in Pavas next of the Pali supermarket 800 meters west of the USA embassy.
e- Daily Fresh Fruitstand: There is one by Novillo Alegre  Restaurant road to Escazu. Another is by the Cruce just in front of the Rambla Shopping Center
f-  Fresh  Flowers : In front of La Rambla, on the main road to  Escazu, in front of FJ Escazu store (also  they do flower arrangements) and Floristería Siempre Verde,1 km north from BAC San Jose Bank, Guachipelin de Escazu. Right on the corner of Centro Commercial Plaza Mundo.Telefono: 2228-8275
Looking for more important West side information? Then, I recommend, you subscribe to our weekly newsletter at the bottom of this blog.
"Pachuco" Spanish
Also, important West Side Information is to be able to speak Spanish. The right word for slang in Spanish is "Pachuco". Some "Pachuco" words are used daily and have become part of the normal Tico language, but some are just bad words and you shouldn´t use them. Most have a double meaning, below you´ll first the exact translation and then the real Tico translation.
Un Lance  =  "spear" – "a hot date"
La Cabra  =  "nanny goat" – "girlfriend"
La Cruz  =  "the cross" – "shirt"
Un Bostezo  =  "a yawn" – "bore" or "drag out"
Un Palmito  =  "heart of palm" – "High Roller"
La Jama  =  "the meal"
Una tanda  =  "a binge"
Un Arrastrado/a  =  "Dragged" – "a person who begs for love from someone who doesn't care"
El Chante  =  "the house" – "home"
Dar pelota a = "give the ball to" – "pay attention"
Espantarse = "be scared" – "to leave" or "clear out"
Montarse  =  "ride" – "take advantage of"
Ponerse Ia candela  =  "put on the candle" – "be able"
La gaveta =  "the drawer" – "the mouth"
Los prestiños =  "large flat pastries" – "the ears"
Los huevos =  "the eggs" – "the testicles"
Una fría  =  "a cold one" – "a beer"
Pura Vida  =  This translated literally is "Pure Life". Its meaning is "great" or "fantastic". Pura Vida is used in a number of different contexts but the main one is in answer to the How question. For example: "How are you?" "How is everything?" or "Did you have a good time?"
Tuanis =  "cool". This is also used in response to the "How?" question and is mostly used by young people.
Chorizo =  "Spicy Sausage", "criminal" or "crook". This is used to describe people who take bribes or kickbacks, usually in politics.
La faja de tiros =  "The ammunition belt", "the teeth"
El salveque =  "the backpack", "the belly"
La torre = "the tower", "the head"
El tapis = "the drunk"
Costa Rica Luggage Repair
After a recommendation from a reader, I went to fix a few bags (luggage) which came back as almost the new. The place is easy to find: La Clinica de Valijas is located 400 meters west from the Embassy of the United States in Rohrmoser, phone 2290-2107, open Monday to Friday from 9:00 am to 5:00 pm.
More important West Side information can be found on Daniel's newsletter Escazu News.
Author
Daniel is an Escazu real estate agent who specializes in properties for rent on the west side of San Jose, mainly in the Santa Ana and Escazu area. Daniel offers a wide range of rental condos and rental home in Costa Rica.
Please contact Daniel for any question you might have on renting a home in Escazu.
---
Feel free to leave your comments on this blog. If you like this article, please feel free to share it on your social media.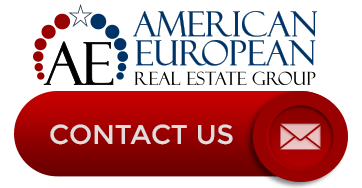 If you like this blog, connect with me on Google+ or subscribe to our newsletter by clicking the banner below.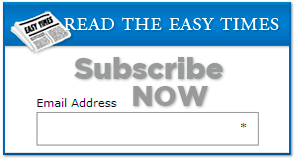 While we're at it, I DO want to remind our readers that we appreciate any referrals you can send us. Finally, please remember the American-European real estate Group's agents when you refer a real estate agent. Because we DO appreciate your business.