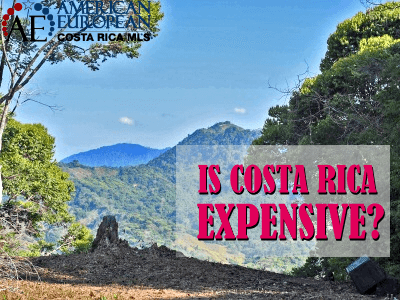 "Living Costa Rica IS Expensive – So What ". This is what I hear all the time, "we thought it would be much cheaper in Costa Rica compared to where we live…"
My response always is "Really? What gave you that impression?"
The first clue should be when you book your flights and see that tickets are not cheap.  Or perhaps when you arrange your rental car see the astronomical prices. The major, "a-ha" moment should be when you start shopping for hotels/home rentals.
But if none of that warned you, how about when you arrive and grab a familiar brand of chips and realize they are $10.00!  Or a Budweiser if $2.40 per can!
I have read most Costa Rica travel books and nowhere can I find where it says the country is cheap. Costa Rica IS Expensive, what else is new!
So what were you thinking? And what made you think to live in Costa Rica was going to be cheap anyway?
This is 2015, and not 1985.  Thirty years ago Costa Rica was unheard of except to the most adventurous of travelers. Parts of the country barely had electricity. People who could afford them used generators. Those who didn't have flashlights, candles, and lanterns after dark would go to sleep early. Paved roads were "a thing of the future."  People traveled by horse, dirt bikes or (gasp!) on foot. Most areas along the Pacific coast were either unreachable or so hard to reach that most canceled those plans.
Back THEN Costa Rica was cheap.  Now, Costa Rica IS Expensive. Sorry that you (and I) missed that era – boy do I wish I had foresight then to have invested in Costa Rica for pennies on the dollar.  If you are planning to live in Costa Rica, you must be looking for a certain lifestyle and interested in buying or building luxury real estate.
So much has changed
Costa Rica is now a solid global "brand."  San Jose, the capital city of Costa Rica was even ranked by Fortune Magazine as one of the top 14 cities for growth in 2013 (for the next 10 years). Much like Hawaii, you probably hear people mention Costa Rica at cocktail parties in your circle of influence every day.  The accessibility to Costa Rica has become easy with many non-stop flights from all over North and South America.
The government created the tourism destination area of Papagayo (near Liberia in Guanacaste) to entice global hotel brands such as The Four Seasons and the JW Marriott. Companies like Intel, Bridgestone, Bank of America, Akamai and much more are operating large business units in Costa Rica, creating desirable employment.
The San Jose International airport has been in a constant state of expansion (must be due to tourism and business growth).  The Liberia airport opened ten years ago and the government is focused on opening yet another airport in the southern area of Palmar Sur (date to be determined).
Luxury car companies BMW, Land Rover, Mercedes Benz and Porsche all have dealerships in the city of San Jose – servicing a growing socio-economic class that is thirsty for such luxury goods. Just like the real estate sector in Dominical has changed from regular property to luxury real estate, because visitors are looking for a lifestyle, not to live on social security.
What happened to real estate?
As for real estate, just take a stroll down the entire Pacific Coast and see what has occurred over the last 25 years.  You will notice global hotel brands, large residential communities, golf courses, condominium high-rises on the beach and amenities to service all this new development.
Lucky for you, there is still high quality, ocean view land available in and around Dominical, at a fraction of the cost to places like Hawaii or Southern California. You can buy a sunset facing ocean view property nestled in the rainforest or near a white sand beach for a good value.  No, it's not cheap, Costa Rica IS Expensive. But, unlike the places noted above you are not priced out of the market, yet.
Have you been educated now? I hope I am setting the right expectations now to help you, not surprise you.
Time for me to shut down the computer and grab my wife, daughter and three dogs and go stroll on "our" mile stretch of Dominical beach.  We never see more than a few people there.
The "high" costs of living a high-quality lifestyle! Costa Rica IS Expensive, so what!
You can join me living in Costa Rica by contacting me now.
By John "JDub" Wieland
About John "JDub" Wieland: John Wieland is our real estate Specialist for South Pacific area (Dominical, Uvita, and Ojochal). He moved to Costa Rica in 1999 and start his real estate career here. In his constant quest for personal and professional growth, he initiated a plan to become the region's top luxury specialist. He has built networks spanning multiple countries and is committed to providing the highest level of client service. John and his team cover real estate in the South Pacific starting in Manuel Antonio, passing through Dominical and Ojochal, all the way to Pavones, for any type of real estate like farms, homes, land, condos and luxury homes, John will have the best solution for you, contact him and his team now.
---
Feel free to leave your comments on this blog. If you like this article, please feel free to share it on your social media.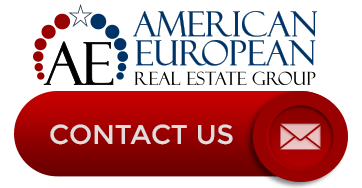 ---
If you like this blog, connect with me on Google+ or subscribe to our newsletter by clicking the banner below.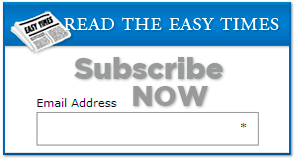 While we're at it, I DO want to remind our readers that we appreciate any referrals you can send us. Finally, please remember the American-European real estate Group's agents when you refer a real estate agent. Because we DO appreciate your business.