Estimated Reading Time: 8 Minutes
It is so easy to love Puerto Viejo Beach, but do you know why people do? Have you not been to Playa Puerto Viejo yet?
Well, here is a list of 17 reasons to love Puerto Viejo Beach and why you should choose The Southern Caribbean or Caribe Sur to purchase a beach home or beach property in Costa Rica.
There are 2 towns in Costa Rica named Puerto Viejo. One is Puerto Viejo de Sarapiqui and not the one I'm talking about here. Puerto Viejo de Talamanca is located on the Southern Caribbean coast of Costa Rica, also called Caribe Sur.
When people talk about Playa Puerto Viejo, they really mean a cluster of beaches surrounding Puerto Viejo. Because Puerto Viejo itself is only 5 blocks long and 2 blocks deep, that's all. Therefore, people include an area that starts at Playa Negra, Puerto Viejo, Playa Cocles, and Playa Chiquita and ends in Punta Uva.
Are you trying to find out which beach area of Costa Rica suits your needs and preferences of things to do? Then you want to learn as much as you can about Puerto Viejo Beach. For comparison, also try these other beaches we love.
When visiting Puerto Viejo, you don't have to bring winter clothing, but it might rain. Or maybe a lot of sunshine. Check the weather before you go.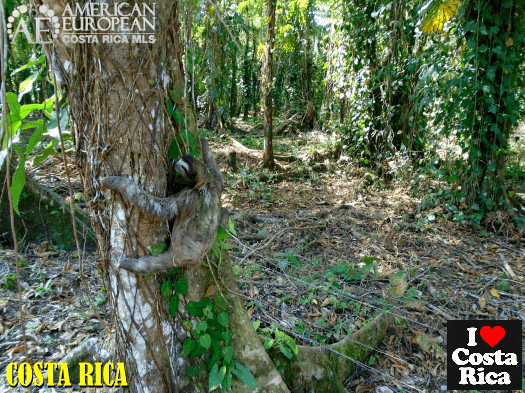 If you love the beach, you'll adore Puerto Viejo Beach, and here are 17 reasons for it.
1. Beaches
If you enjoy walking the beaches and getting a tan for hours in a row, you'll love the fact that there are so many beaches a short drive from Playa Puerto Viejo. Within an hour's drive, you'll find some amazing beaches in the immediate area, and you should visit each one. Here you have eight beaches driving from north to south:
Black beach – Playa Negra (Cahuita)
White beach – Playa Blanca
Puerto Vargas
Black Beach – Playa Negra (Puerto Viejo)
Cocles beach – Playa Cocles
Chiquita beach – Playa Chiquita
Punta Uva
Manzanillo Beach – Playa Manzanillo
2. Workshops
Finca La Isla is an organic farm, a permaculture farm, a plant nursery, and a botanical garden on the Caribbean coast. They offer several workshops:
Practical Homesteading Intensive
Farm-to-table Fermentation
Bean-to-bar Chocolate Making
Introduction to Permaculture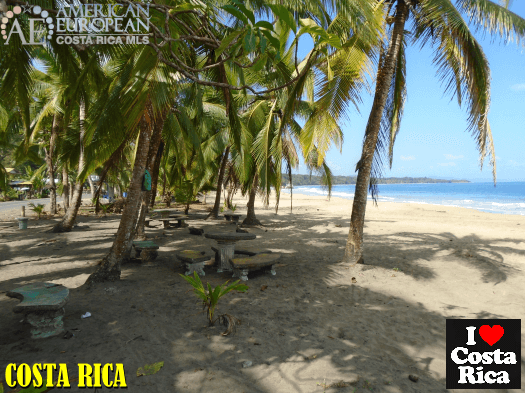 3. Swimming
The safest swimming beach in the Caribe Sur is Playa Cocles. Usually, you'll find lifeguards supported by the community. The beach is pretty wide, so there is a lot of space for ballgames or Frisbee.
Punta Uva is probably the best place for kids. Swimming is awesome here, as a reef protects the calm waters.
4. Party-time
It's a real party at any time in Puerto Viejo de Talamanca, and everywhere. You'll find bars everywhere and they're very easy to find. You can't really miss the best ones: Salsa Brava Rasta Bar, Koki Beach, Lazy Mon at Stanford's, Bamboo, Tex Mex, The Point, Tasty Waves Cantina, Bar Maritza and the list goes on and on.
5. Afro-Caribbean cuisine
The other day, just by chance, we hit a great Afro-Caribbean restaurant after a short visit to Puerto Viejo Beach: Coral Reef. Very affordable, an extensive menu, and great attention. I can totally agree with the recommendations on TripAdvisor. On route 36, just outside Cahuita.
Other recommended Afro-Caribbean restaurants: Soda Johanna's and Restaurante Tamara.
6. Other restaurants
For vegetarian/vegan – Thai and Asian Fusion try Chile Rojo. They also have lots of non-vegan options. You'll find their menu attractive, delicious, and affordable. Koki Beach is a little bit more upscale but the ambiance is outstanding and the food is very good.
You should try Lazy Mon at Stanford's, one of the coolest beach bars for burgers and bocas. It's right across the street from the beach in Puerto Viejo. If you like local food, you should also try Melissa's local recipes.
7. Nature Hiking
If you like hiking, first try walking the beaches. You might have to swim across a few creeks, but you'll survive.
La Ceiba primary rain forest should be your first choice when hiking in nature. Do not go on your own, hire a guide who will show a magical place with 90% of Costa Rica's biodiversity.
Gandoca – Manzanillo Refuge. You'll see monkeys, sloths, margay, parrots, toucans, and other jungle creatures. Again, don't go on your own, you'll get lost. Please wear long pants and good walking shoes.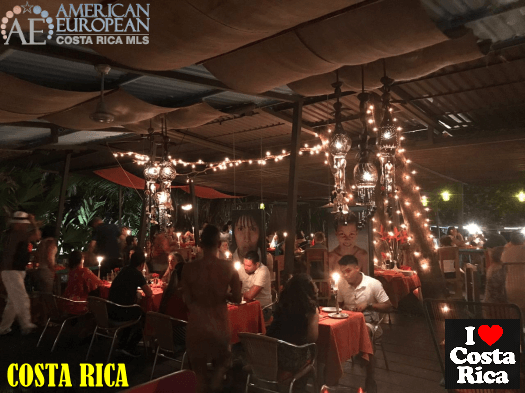 8. Cahuita National Park
A Tropical national park that protects 2,732 acres (1,106 ha) on land and 55,350 acres (22,400 ha) of marine area. Tourists can enter the park at the cost of $5 on the Puerto Vargas side but at the cost of donation at the Kelly Creek entrance (pedestrian only). The park is full of nature trails and swimming and snorkeling are a must. The park offers a handicap accessible trail.
9. Surfing
Are you a real surfer? Then you'll love Puerto Viejo Beach and some of the beaches in the area.
The Salsa Brava offers left and right reef breaks and is probably the heaviest wave in Costa Rica. It builds in deep water and breaks over a shallow reef. The wave is very competitive and for experts only.
Playa Negra, or Black Beach, has a great year-round beach break. The best conditions are in the early morning. The swell comes from the south or east.
Intermediate surfers should try the beach break just south of Playa Cocles. You can surf here all day.
If you're a beginner or looking for a surf camp, Playa Puerto Viejo offers several options, such as Surf the Jungle.
I recommend you check the wave forecast on Salsa Brava or Black Beach at your convenience.
10. Indigenous Communities
There are several great tours to learn more about the various BriBri indigenous communities on the Caribbean side of the country. The Bribri Reserve and the Cabecar Reserve cover large areas of the interior Talamanca mountains. A smaller reserve, Kéköldi, is located just inland from Puerto Viejo. Some tours include chocolate making and other interesting things to learn about the indigenous culture of Costa Rica.
11. Chocolate factory
Learn how chocolate is made in the chocolate factory. Here they grow their own cacao and make the chocolate right there amongst the cacao trees.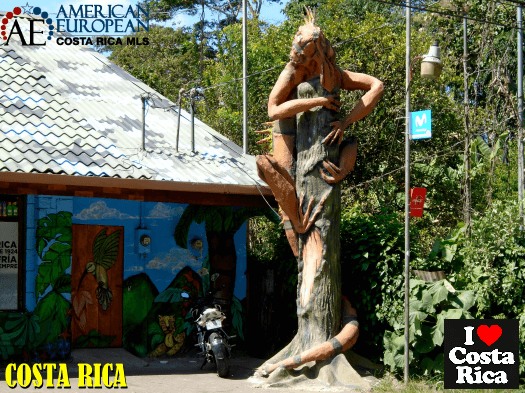 12.The Ara Manzanillo
This used to be called the Ara project and is a must-visit if you love conservation and birds. This is a Macaw release program where Macaws raised in captivity are released. They offer guided visits to observe green Macaws fly free in their natural habitat. The Ara Manzanillo also has a volunteering program.
13. The Jaguar Center
You can include a visit to the Jaguar Rescue Center in the La Ceiba rain forest (see #7). But if you don't like hiking, or you can't, just a visit to the rescue center. The center rehabilitates mistreated, injured, orphaned, and/or confiscated animals. They also have a volunteer program.
14. Bocas del Toro
While you're in Puerto Viejo beach, you should also visit Bocas del Toro for a couple of days. The Bocas del Toro islands are in Panama and there offer more white sand beaches, snorkeling, swimming, fishing, and partying.
15. Water sports
You can do endless water sports starting in Puerto Viejo itself. Of course, diving, snorkeling, and surfing (see #2) are on the top of the list. But fishing is also hot, you can catch your own and your families' dinner with little effort.
16. Pamper yourself
There are at least 8 quality spa and wellness center in Puerto Viejo Beach. So it's pretty easy to get a spa facial, peeling, full-body wraps, weight loss treatments, ultra-cavitation, radiofrequency, anti-aging treatments, waxing, and a massage.
17. Properties in Puerto Viejo Beach
You like the area enough to buy a vacation home in Puerto Viejo? Learn more about living in Playa Puerto Viejo and the Caribbean beaches here. Have a look a the Caribbean properties on the inventory and then contact our affiliate, Jose Tercero now.