Estimated Reading Time: 6 Minutes
Be well-informed about the free trade zone and its locations before renting or purchasing a warehouse or office space in Costa Rica. In this article, you will find the advantages and disadvantages of being in a Free Trade Zone or "Zona Franca" in Costa Rica.
Let's first tell you what a free trade zone is and the reasons you can stall your industrial or other operations in this zone.
The Free Trade Zone in Costa Rica was created as an incentive and benefit that the Costa Rican government provides to companies making new investments in the country provided they comply with the requirements and obligations set out in Law No. 7210, created in 1990, as amended, and its regulations. A Free Trade Zone is called "Zona Franca" in Spanish.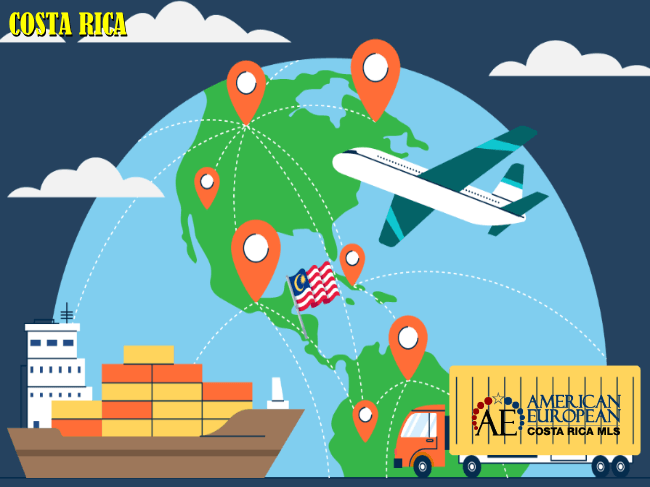 Basically, the free trade regime was created to boost the labor market and, therefore, to benefit the following industries:
Export manufacturing companies
Companies or organizations engaged in scientific research
Export trade companies (not producers)
Manufacturing firms that can export or not (minimum export level is not required)
Export service companies
Marketers who do not produce but handle, repackage, or redistribute non-traditional products for export. They cannot sell in the local market.
Strategic sector services. They provide services to persons or companies domiciled in Costa Rica, abroad, or other Free Trade Zone companies.
The Free Zone Regime offers incentives and benefits granted by the Costa Rican government to companies making new investments in the country, as stated in the Free Zone Regime Act NN°7210 Act NN°8794 and its Bylaws.
Benefits of Free Trade Zone
Significant benefits of the program include some tax incentives, among which is an exemption from:
Value Added Tax (VAT)
Income tax
Remittances abroad
An entity that operates under the tree trade regime in Costa Rica benefits directly from general and administrative expenses of the income statement due to the exemption of 13% of VAT granted by the regime in these areas. In some cases, the FZR applies to the income tax rate, with the applicable corporate rate at 0% for operations within the regime.
To control the free trade regime, the free trade zone was created; this puts most companies who take advantage of the program in a free trade zone industrial park.
Obligations
Entities must comply with several obligations to operate within the regime. These include designing, implementing, and maintaining the relevant internal controls relating to property, plant, and equipment and internal controls at an administrative level.
With this approach, companies can not only ensure their permanence within the regime but also mitigate reputational risks to which they are exposed that could derive from administrative processes with government authorities. Therefore, you must connect with our specialist before you make the wrong decision.
Who to Contact?
Our buyer's or tenant agent, who specializes in warehouses and offices for rent and for sale in Costa Rica, Stefano Desanti, can assist you better. Stefano only represents tenants and buyers. He has all the necessary market insights and works with companies looking at establishing operations in Costa Rica that can take advantage of his experience on Costa Rica´s Free Trade Zone regime.
Certainly, you can check on our inventory for any commercial real estate that our affiliates have listed if you're not interested in doing business from a free trade zone. It is also essential to know what kind of labor you need, as labor is cheaper in the areas that are located away from San Jose.
Minimum Investment
The minimum investment and conditions to apply for the free zone regime vary:
Within the Greater Metropolitan Area
– Inside Industrial Park: $150,000.00
– Outside the park: $2,000,000.00.
Outside the Greater Metropolitan Area
– Inside Industrial Park: $100,000.00.
– Outside the park: $500,000.00.
Where are the Free Trade Zones located?
Warehouse complexes
Before buying or renting in a free trade zone, you should check the labor options in each area. There are definitely locations that can serve you better as there is more availability of an educated labor force. Also, in some areas, real estate prices are much more advantageous to investors. Consequently, this will allow you for a much better ROI on your investment.
American Free Zone – San Francisco, Heredia
Parque Empresarial del Este – Calle Blancos, San Jose
Global Park – La Aurora, Heredia
Ultra Park – La Aurora, Heredia
Zona Franca Coyol – Coyol, Alajuela
Zona Franca Puntarenas – Barranca, Puntarenas
Propark – Coyol, Alajuela
Metro Free Zone, Barreal, Heredia
Zona Franca Bes, Coyol, Alajuela
Saret Free Zone, Alajuela
Zeta Free Zone – Cartago
Zeta Free Zone – Alajuela
Lindora Park Free Zone – Santa Ana
Flexipark – Lindora, Santa Ana
Solarium – Liberia, Guanacaste
Zona Franca del Atlantico – Búfalo, Limon
And others ask our agent for more information on the industrial parks
Office complexes
Eurocenter Diursa – Barreal, Heredia
Zona Franca Génesis – Forum 1 & 2, Santa Ana
And others, ask our agent for more information on free trade office complexes.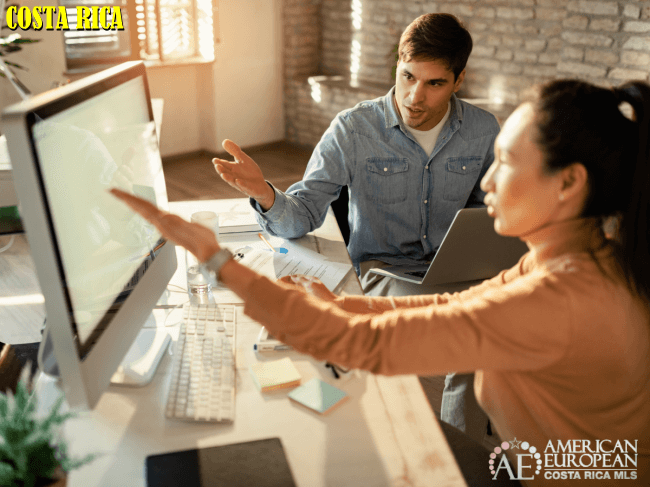 Tax exemptions
All companies established (renting or owning) in a Costa Rica Free Trade Zone have the following tax exemptions.
Importation of merchandise necessary for the operation and administration of the activity the company is authorized for.
Importation of vehicles
Local purchases, goods, or services that are necessary for the operation and administration of the activity the company is authorized for.
Export exemption.
Ten years from taxes on the transfer of real estate and municipal business license
Remittance tax.
Taxes on profits, as well as any other whose tax base is determined in relation to gross or net profits, dividends paid to shareholders, or income or sales. This benefit is granted according to the location if it is inside or outside the GMA and category of the company.
Manufacturers can apply for tax credits if they reinvest earnings in fixed assets or training expenses.
In conclusion, if all the above information is what you were looking for and you need to purchase or rent commercial space in a Free Trade Zone in Costa Rica, I invite you to contact our affiliate partner Stefano Desanti, our commercial real estate expert now.
Image by usertrmk, Image by aleksandarlittlewolf and Image by Drazen Zigic on Freepik.