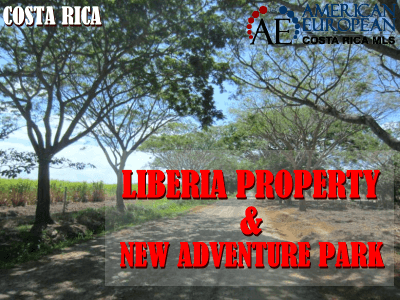 With news coming earlier this year that Discovery Communications Inc. plans to build a $1 billion adventure park in Liberia in 2018, it is sure to shake things up in the Liberia property market.
The ambitious adventure park project is reportedly being built on an 880-hectare plot of land. It is located just a few kilometers away from Liberia's Daniel Oduber Quirós International Airport. So how will this massive development really affect the local market? To find out we asked our friend Bettina Maag of the American European Real Estate Group. Bettina specializes in Liberia and Papagayo.
Maag has not only been working in real estate for 15 years but has more than 10 years' experience of advisory for large developments, including theme parks, giving her good insight into Discovery's potential impact.
Liberia property
The international property specialist considers Liberia property prices will go up once Discovery Communications breaks ground on construction, so those interested in the area should act soon.
"Internationally, the prices adapt to what's going on in the local economy. So now would be a good moment to buy."
Though the values of housing and commercial properties in some areas close to the project are potentially going to increase when the large adventure park begins to be built, Maag said it will balance out with a healthier local economy seeing increased investments and jobs.
Discovery representatives have said that the operation will generate direct and indirect employment for some 4,000 locals once the development is completed.
Sample listing 1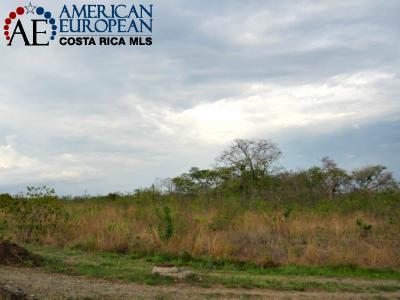 Investors should look at this incredible commercial investment opportunity, only minutes from the future Discovery Adventure Park.
19 Acres mixed use commercial land for sale in Liberia area – ready to build. This mixed use commercial land for sale is located in an area close to Liberia international airport. This airport property has excellent paved access and infrastructure in place.
An ideal spot, close to the city of Liberia to realize your project vision in Guanacaste. Commercial or mixed-use, various floors can be built, depending on the character of the project. Click for more information.
Job opportunities
"There are people who moved away from Liberia to the Central Valley and they might think it is time to come back for job opportunities," Maag said. "With rising employment and attractiveness of an area thanks to a large scale development or resort, generally there will be more demand in the area for commercial and residential Liberia property for all social classes."
Tourism
Investors will have more capital available when expansions to Liberia's airport are completed (initial reports estimated those will be done by this November). The impact of foreign and domestic tourism to Liberia is now limited to being the gateway to Guanacaste's beautiful beaches. This project could be significant as more people begin to stay in or around the town.
Water
While it is easy to see how the project will benefit Guanacaste's economy and Liberia property for investors, it isn't without its share of controversy. Locals and expats have worried openly on social media that the blueprints including large pools present obvious concerns in an area of the country consistently in drought. Though that burden ultimately falls on the government to fulfill its promise to supply the water, others have complained that the park may not honor local Guanacaste culture.
Maag, who has advised the development of similar theme park projects all over the world, states that this is a real concern that developers should have when implementing a theme park.
"You cannot copy and paste a project from another country and just assume they'll like it in Costa Rica". Maag recommends that theme parks should be authentic and adapted to the local culture.
"I think in general locals are very positive about what's to come."
Sample listing 2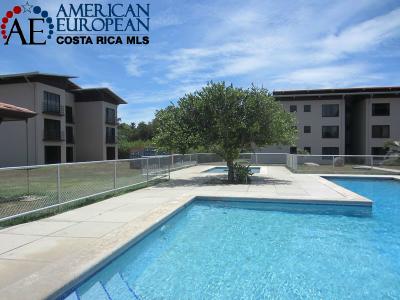 Stay ahead of the next Liberia real estate boom and have a look at a great investment in residential property:
Furnished Condos for sale in Liberia – Financing also for Foreigners available
The community is located in a private residential area. They are a 20-minute drive from the beach and 5 min. from Liberia center. A place ideal for families or business people.
The residential area includes
2 nice ranchos with gym
3 swimming pools (including a children pool)
parking and a lot of green areas
This residential zone is characterized by tranquility, comfort, privacy and is located only 2-minute drive to the future Discovery Adventure Park. Click for more information.
For more information on Liberia property, contact our affiliate, Bettina Maag.
The author
Michael Krumholtz is a former reporter for the Tico Times and AM Costa Rica. Michael covers news, sports, and travel for Central America's leading English-speaking news site.
---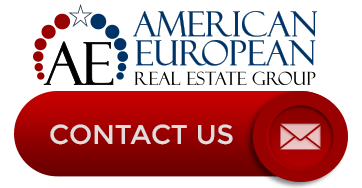 Feel free to leave your comments on this blog. If you like this article, please feel free to share it on your social media.
---
If you like this blog, connect with me on Google+ or subscribe to our newsletter by clicking the banner below.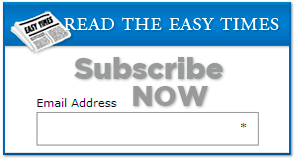 Finally, while we're at it, I DO want to remind our readers that we appreciate any referrals you can send us. Finally, please remember the American-European real estate Group's agents when you refer a real estate agent. Because we DO appreciate your business.